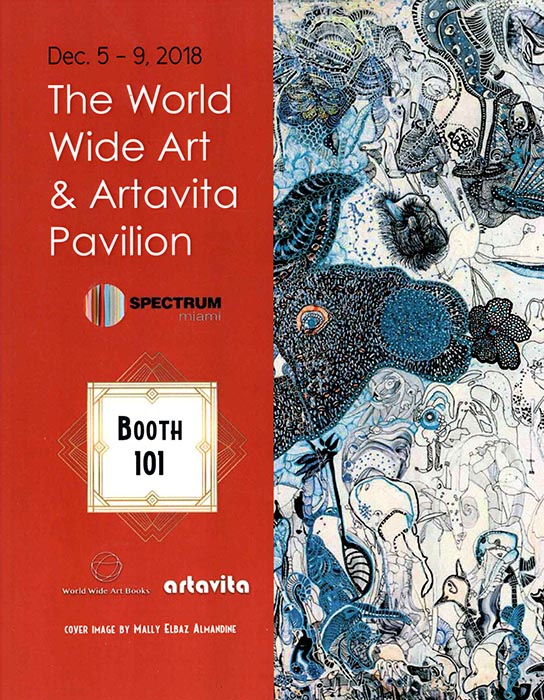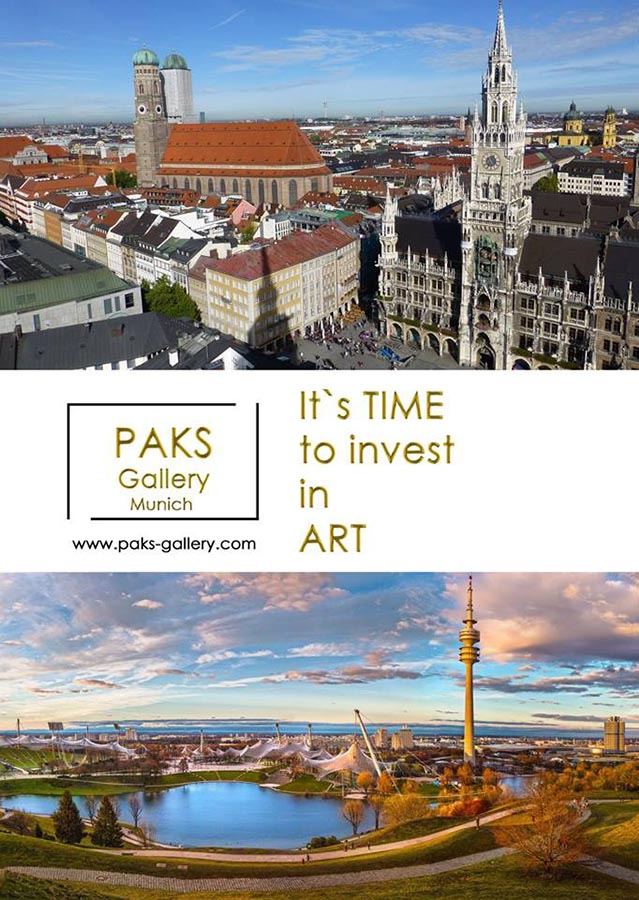 Du 10 septembre au 9 novembre 2018 :
Laurence LHER participe à l'exposition collective « Zeitgenössische Kunst in München » organisée par PAKS Gallery, Putzbrunner Strasse 71, à MUNICH (Germany).
Page Facebook de l'exposition
Vidéo de l'exposition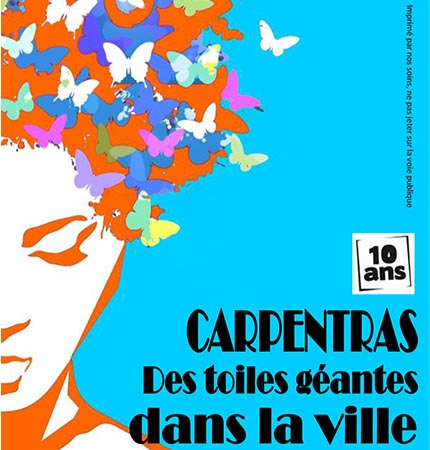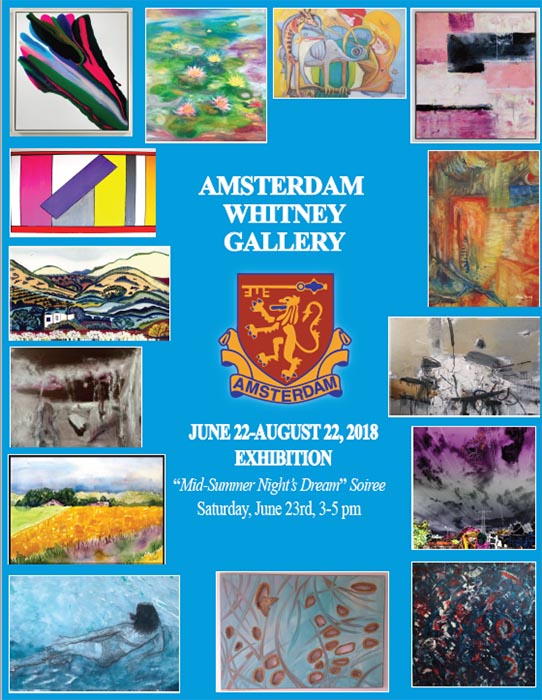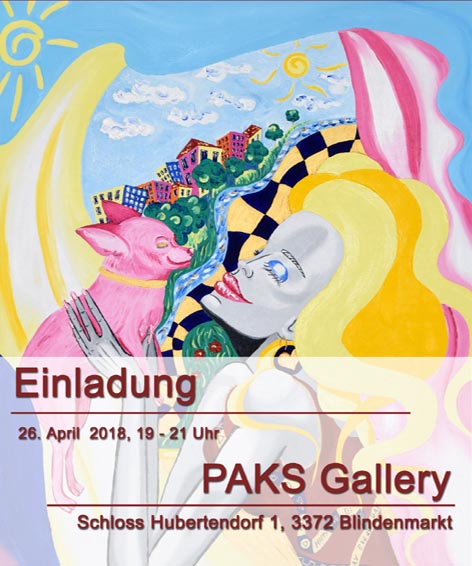 Du 26 avril au 28 juin 2018 :
Laurence LHER participe à l'exposition "Art is Life, Life is Art", "Kunst ist Leben, Leben ist Kunst", organisée par PAKS Gallery, au Castle Hubertendorf (Autriche / Austria)
www.about-art-magazine.com
www.paks-gallery.com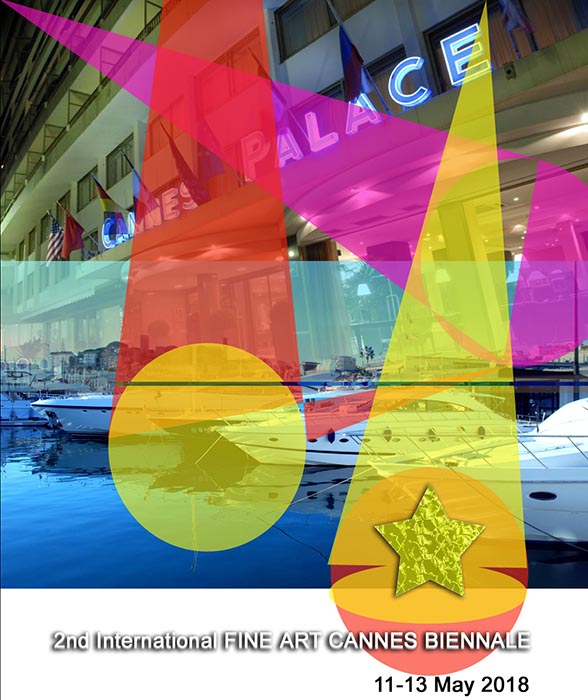 Du 11 au 13 mai 2018 : Laurence LHER participe à l'exposition "2nd International FINE ART CANNES BIENNALE" avec MAMAG Modern Art Museum / PAKS Gallery.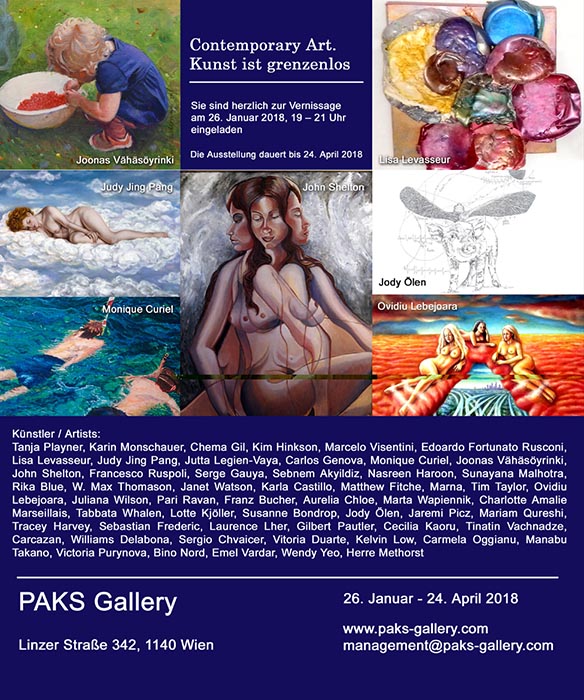 Du 26 janvier au 24 avril 2018 : Laurence LHER participe à l'exposition collective d'art contemporain "KUNST IST GRENZENLOS" à PAKS Gallery, Linzer Strasse 342, 1140 WIEN (Autriche).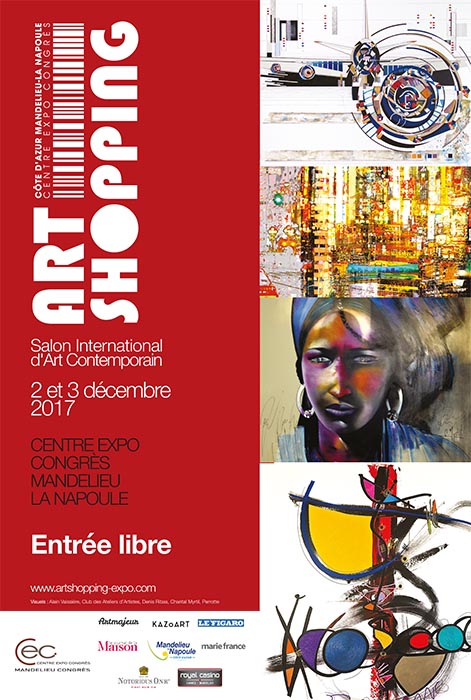 À paraître très prochainement :

- Revue ART-CULTURE-FRANCE
- "Important World Artists", Volume 3 (World Wide Art Books, USA)
- ART ACQUISITOR Magazine (Amsterdam Whitney Gallery, New York)
2018 :

- Annuaire International des Beaux Arts ( Art Diffusion)
- Catalogue ART NORMANDIE (Honfleur, Maîtres d'oeuvres)
- Catalogue du SM'ART (Aix en Provence)
- Catalogue "2nd International Fine Art Cannes Biennale 2018" (Mamag Modern Art Museum)
2017 :

- Revue ART-CULTURE-FRANCE
- Guide touristique on line 06 ONLY
- Catalogue on line ART SHOPPING (Editions Côte d'Azur)
Laurence LHER est née le 29 Janvier 1965 à CASTRES dans le Tarn (Midi-Pyrénées), d'une mère originaire de cette région, et d'un père de souche normande, dont les parents ont vécu outre-mer.

Sa mère a travaillé à la Chambre de Commerce américaine à PARIS. Elle était également artiste peintre.
Peu après sa naissance, Laurence quitte sa région natale, changeant de villes à plusieurs reprises, en raison du métier de son père (dans la Marine).
Pendant son enfance et son adolescence, elle vient passer régulièrement ses vacances dans le Tarn. Elle y retrouve ses proches.
A l'âge de 8 ans, elle remporte une médaille d'argent pour son poème sélectionné par le jury à l'occasion du concours "BRUGA DEL SIDOBRE", organisé par une de ses tantes, Alice MARC-MANOËL, écrivain.

Laurence visite l'atelier de son grand-père maternel qui lui fait connaître ses nombreux talents artistiques : dessin d'affiches publicitaires, fabrication et décoration de meubles par peinture sur bois, marquèterie, encadrement, sculptures, reliures.
Il était heureux de faire son métier et lui a communiqué sa joie de vivre. Elle partage également le goût de la photographie avec son père et son grand-père, tous deux primés lors de concours photos amateurs. Elle dessine et réalise des collages.
Laurence est titulaire d'un baccalauréat Mathématiques / Sciences de la Nature et d'un diplôme d'Etudes Approfondies en Sciences Juridiques.
La rédaction de mémoires au cours de ses études lui donne le goût de la recherche et de l'autonomie dans le travail, utiles pour sa nouvelle activité.

Elle effectue de nombreux stages de communication et de développement personnel, à l'issue desquels elle exerce une activité de coaching en freelance.
Son père l'informe des réalisations qu'il effectue à l'occasion de son 2ème métier (directeur régional d'un organisme d'Etat): rénovation et réhabilitation d'immeubles anciens, décoration d'intérieurs, aménagement d'espaces urbains et constructions neuves, en collaboration avec des cabinets d'architectes et leurs dessinateurs.

En 2002, elle s'installe à CAEN, en Normandie, terre des ancêtres de son père.
Elle y exerce une activité indépendante dans le secteur de l'Immobilier, participe aux Ateliers d'Ecriture de Charlotte NOYELLE, scénographe plasticienne.
Depuis plusieurs années, elle va périodiquement à l'Atelier d'Arts Plastiques de Jean-François CONTA, dont elle apprécie les conseils avisés.
Peignant également chez elle, Laurence souhaite, à travers ses toiles, communiquer aux autres les valeurs qui lui sont chères : SAGESSE, BONHEUR, AUDACE et LIBERTE.
Laurence LHER was born on 29th January 1965 in CASTRES in Tarn (Midi-Pyrénées) to a mother who was originally from this region and a father who was a pureblood Norman and whose parents had lived overseas.

Her mother worked at the American Chamber of Commerce in PARIS. She was also a painter.
Shortly after her birth, Laurence left her native region, moving towns many times because of her father's profession (in the Marine).
As a child and teenager, she regularly went to Tarn for her holidays. There she spent time with her family.
At the age of 8, she won second prize when her poem was selected by the jury in the "BRUGA DEL SIDOBRE" competition, which had been organised by one of her aunts, writer Alice MARC-MANOËL.

Laurence would visit her maternal grandfather's studio where he taught her his numerous artistic talents: drawing advertisement posters, producing and decorating furniture with wood painting techniques, marquetry, framing, sculpting and bookbinding.
He enjoyed his work and passed on to her his joie de vivre. She also shared her father and grandfather's appreciation for photography, both of them having won awards in amateur photo competitions. She drew and made collages.
Laurence passed the French baccalaureate specialising in Mathematics and Nature Science, and has a Masters in Juridical Science.
Writing her theses during the course of her studies gave her an appreciation for research and for autonomous working, which proved useful for her future activity.

She carried out numerous work placements in communication and personal development, following which she became a freelance coach.
Her father would update her on the work he was carrying out as part of his 2nd profession (regional manager of a state-owned organisation): renovating and restoring old buildings, interior decoration, urban planning and new constructions, working with architects and their designers.

In 2002, she moved to CAEN in Normandy, the home of her father's ancestors.
There she has worked as a freelance agent in Real Estate, and has attended Writing Workshops given by the stage design artist, Charlotte NOYELLE.
Over the past several years, she has regularly attended Jean-François CONTA's Visual Arts Workshop, valuing his sound advice.
Laurence also paints at home, wishing through her paintings to communicate to others the values that are dear to her: WISDOM, HAPPINESS, AUDACITY and FREEDOM.